Create Your
Harry Potter logo
Welcome to TheWordFinder's Harry Potter Logo Generator. Here you can make your own custom Harry Potter styled text and logos! Now even Muggles can experience Magic!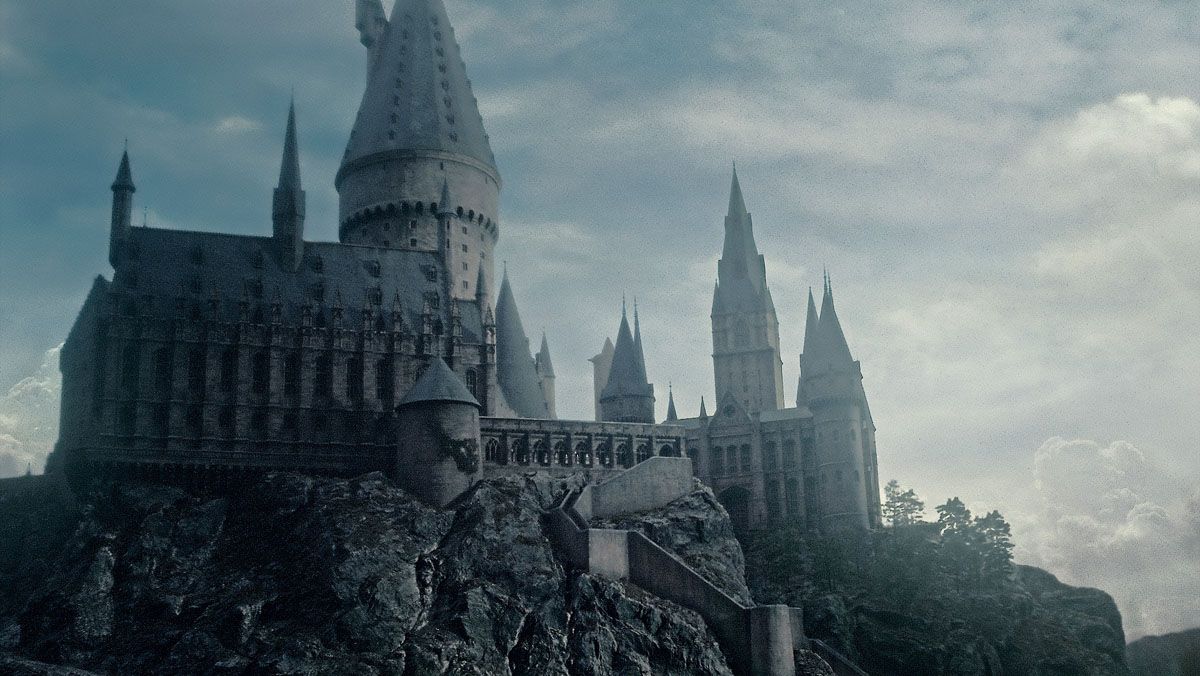 Generate your Harry Potter logo
Hint: PREVIEW IS NOT FINAL IMAGE, click the RED BUTTON! Enter your text and also click icons to change the background image & share your own Harry Potter logo.
Welcome to our Harry Potter Logo Generator tool! Whether you'd like a logo to use for your desktop, to share on social media, or to print and hang on your wall, you're in the right place. Use our simple Harry Potter Logo Generator below to create your perfect logo.
How to Use The Harry Potter Logo Generator Tool
Enter your text: decide what you'd like your logo to say. Our logo generator has space for up to five lines of text, so feel free to add as much as you'd like -- or, if you prefer a short and sweet approach, type a single letter or word.
Choose a background color or background image: Our tool offers multiple different options for backgrounds. If you prefer a plain background, browse the rainbow to find the perfect hue. If you'd rather set a photo as your background, you can pick from our selection of Harry Potter images, including both character shots and pictures of Hogwarts, the magical castle where Harry and his friends reside.
Choose a text color: Use our color selection tool to find the perfect shade for your text.
Decide if you want your text to 'glow': Use the 'glow' button if you'd like to give your text a light grey shadow. If you turn on the glow and don't see a difference in your text, try changing to a lighter background color; the glow effect may not be visible against darker backgrounds.
Click 'generate logo': Press the red 'generate logo' button to be brought to a separate page where you can download your logo as a JPEG, or share it on social media or via email.
History of the Harry Potter Logo
If you're a fan of Harry Potter, you're probably already familiar with the Harry Potter font: it's used on everything from book covers to marketing materials. But you're likely not familiar with the font's history.
The now-ubiquitous Harry Potter logo was first created by a woman named Mary GrandPré, who illustrated the American Harry Potter book covers. GrandPré designed the logo for use on Harry Potter and the Sorcerer's Stone, which was released in 1997. The creative team behind Harry Potter enjoyed it so much that they decided to make it the movie logo as well. Later, an abbreviated version of the logo using the initials 'HP' was created for further marketing materials. Other 'Harry Potter' fonts have since popped up, either for use in the movies as wizarding fonts, or by fans based on their own experiences reading the books. However, GrandPré's original font remains the dominant choice for fans of the Wizarding World.
This popularity can partially be attributed to the font's unique features, which make it easily identifiable. Many stylized fonts are made distinctive by the inclusion of one or two distinctively designed letters, or through the addition of motifs like stars or smiley faces. However, the Harry Potter font stands on its own, with jagged edges and uniquely-shaped letters that distinguish the font immediately from many others. These features, in addition to the lightning shape incorporated into many letters, makes the font easy to recognize in any setting.
How the Harry Potter Logo Was Used in the Movies
A logo might seem to have a relatively small effect on a movie's success, but in truth, a logo used correctly can add a lot of impact. The Harry Potter movies are great examples of this. If you've seen all seven, you might remember the iconic title card, which features the metallic Harry Potter logo against a cloudy sky background. Interestingly, this logo actually changes over the course of the series, darkening to reflect the increased complexity of Harry's life.
In the first two Harry Potter movies, the logo is a bright, optimistic gold. This gold logo sits against a beautiful backdrop of white clouds on a blue sky. However, as the series progresses, the logo darkens. For the third movie, Harry Potter and the Prisoner of Azkaban, the logo turns silver and the sky background becomes stormy. By the sixth movie, Harry Potter and the Half-Blood Prince, the logo has become corrupted, appearing damaged by rainy weather. In the final two movies, Harry Potter and the Deathly Hallows Pt. 1 & 2, the logo turns black and is featured against an entirely dark background, making the words hard to distinguish.
This is a great example of how a title card can be used to subtly reflect the content of a movie. As the Harry Potter series progresses, Harry grows up, and the story's plotlines grow darker. Harry uncovers details of his parent's death, faces increasingly dangerous situations, and eventually confronts Lord Voldemort, his number one enemy. Having the title cards evolve with the series is a great way of setting the tone for each movie and subtly but clearly showing Harry's growth over time.
Create Your Own Great Logo
You too can create a great logo! Use our tool above to create one or more personalized designs, which you can share with your friends on social media, email to others', or just keep for yourself to enjoy.
Feedback
What do you think about our Harry Potter Logo Generator? Was this tool useful for you? Are there features you would like added? We'd love to hear from you! Reach out to us using the 'Contact Us' page linked at the bottom of this page.
You can create logos for fun and personal use to share with friends. This site has no affiliation with the Harry Potter series or J.K. Rowling. This is simply a fan site. You can check out their official site Wizarding World here!.