Word Search Puzzles
Welcome to our word search puzzles! Word search is a timeless game that has not lost its fun after all these years. An Oklahoman by the name of Norman E. Gibat is often given credit with inventing word searches, originally published in 1968 in Norman, Oklahoma. All of our puzzles are hand made and playable by all ages. You can play them on thewordfinder or you can print them out! If you want to create your own, you can do that with our word search maker!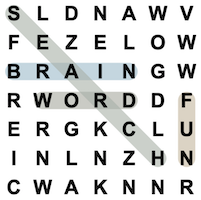 Word Search Puzzles are good for you!
Did you know that playing word search puzzles can keep your brain sharp. Word Searches and other brain games is a simple way to maintain and improve your cognitive function.