Funny Anagrams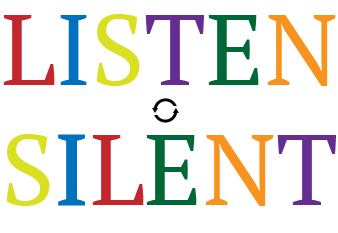 Classic Funny Anagram! - LISTEN becomes SILENT



For those of you who love unique and interesting anagrams, we curated a list of our top 70 favorite funny anagrams. Anagrams have a long history, and some of these anagrams are more dated than others. Some also require you to think about them for a minute to truly apprecitate how good they are. This is by no means a complete list, but reach out to us if you think of any that deserve to be on this list. Feel free to try out our anagram solver or our multiple word anagram solver to try to create your own interesting and funny anagrams, or just to see what words you can make from a given set of letters. It's also quite entertaining to use the phone number anagram to see what words or letters you can spell from your mobile number.


A Decimal Point = I'm a Dot in Place
A domesticated animal = Docile, as a man tamed it
A Gentleman = Elegant Man
A Rolling Stone Gathers No Moss = Stroller on Go, Amasses Nothing
A telephone girl = Repeating "Hello"
A telescope = To see place
Admirer = Married
Alec Guinness = Genuine Class
Animosity = Is No Amity
Astronomers = Moon starers / No more stars
Barbie doll = I'll bare bod
Butterfly = Flutter-by
Christmas tree = Search, Set, Trim
Clint Eastwood = Old West Action
Clothespins = So let's pinch
Contradiction = Accord not in it
Conversation = Voices Rant On
Darling I love you = leaving your idol / Avoiding our yell
David Letterman = Nerd amid late TV
Debit card = Bad credit
Desperation = A rope ends it
Dictionary = Indicatory
Dormitory = Dirty Room
Election Results = Lies, Let's Recount!
Eleven plus two = Twelve plus one
Elvis = Lives
Evangelist = Evil's Agent
Father-in-law = Near halfwit
Funeral = Real Fun
Garbage Man = Bag Manager
Graduation = Out in a drag!
Heavy Rain? = Hire a Navy!
I run to escape = A persecution
Indomitableness = Endless ambition
Listen = Silent
Madam Curie = Radium came
Mel Gibson = Bong Smile
Mother-in-law = Woman Hitler
Naturalist = A trails nut
Postmaster = Stamp Store
Presbyterians = Best In Prayers = Britney Spears
Protectionism = Cite no imports = Nice to imports
Schoolmaster = The classroom
Slot Machines = Cash Lost in'em
Snooze Alarms = Alas! No More Z's
Software = Swear Oft
Statue of Liberty = Built to Stay Free
Sunshine and Shadow = Show in Sun and Shade
Sycophant = Acts phony
Television programming = Permeating living rooms
The centenarians = I can hear ten "tens"
The Check is in the Mail = Claim Heck, I sent it heh
The cockroach = Cook, catch her
The country side = No City Dust Here
The Detectives = Detect Thieves
The ears = Hear set
The eyes = They see
The Great New York Rapid Transit Tunnel = Giant work in street, partly underneath
The Hilton = Hint: Hotel
The Hospital Ambulance = A Cab, I Hustle to Help Man
The Meaning of Life = The fine game of nil
The Morse Code = Here Come Dots
The Public Art Galleries = Large Picture Halls, I Bet
The United States Bureau of Fisheries = I Raise the Bass to Feed Us in the Future
The United States of America = Attaineth its cause, freedom
Tom Cruise = So I'm Cuter
Vacation time = I am not active
Vacation Times = I'm Not as Active
Waitress = A stew, Sir?
Western Union = No Wire Unsent


If you've got any more funny anagrams to add to this list, please
send them our way
!