The "Lover of Lexicon" Scholarship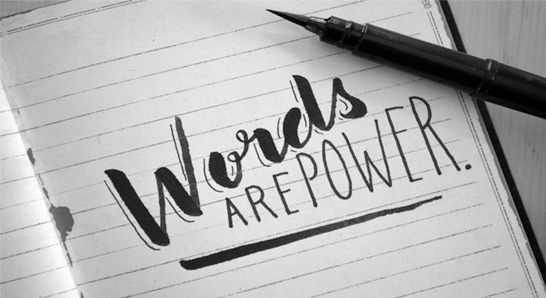 At TheWordFinder, we believe in a strong vocabulary and genuinely love all things word related. We are looking to offer a scholarship for a student who has a passion for linguistics and is interested in using that passion to benefit their field of study. Our scholarship committee will select three students to receive an award which will go towards their education. One winner will earn $1,000 and two runner-up winners will each earn $250.
Eligibility
• Student must have above a 3.0 cumulative GPA (or equivalent)
• Student must have graduated high school in 2017 or 2018 and be enrolled in an accredited university this Fall
• Student must complete and submit an essay in order to be considered for the award
As we mentioned at the beginning, we are looking for a student who has a love for language and is interested in furthering that love through education. Regardless of whether you believe you will win or not, we highly encourage you to apply!
The "Lover of Lexicon Scholarship" Prompt Ideas
In order to apply, the student will have to answer one of the following questions with a 500-1500 word essay.

• What word best defines you? Give one or two examples where you felt that word truly characterized you as a person.
• How has your love of language guided you in your pursuit of higher education? How do you plan on using your education to further your goals post-college?
• Describe how a game of any kind (word game (such as Scrabble), board game, activity, etc) has affected or influenced your life.
• What one word would you want to define you? What steps have you taken in the past or will you take in the future that have moved/will move you closer to this definition?
Application

In order to apply, please submit your essay, a resume, and proof of enrollment (could be a letter) at a college or university that is
recognized by the U.S. Department of Education
. Please send your application to thewordfinder@gmail.com in order to be considered. The deadline for submission is December 31, 2018.
Selection of winners
Applicants will be judged on overall quality of essay by the committee. One winner will earn $1,000 and two runner-up winners will each earn $250. Funds may be used for tuition, room & board, or other academic related expenses. We will notify winners by letter, email, or phone.

By submitting an essay, you agree that we may use your written essay on our website or other materials. If we do post your essay, we will remove identifying markers, and only use a first name at most.
Good luck to all applicants for the 2018-2019 school year! We look forward to hearing from you!